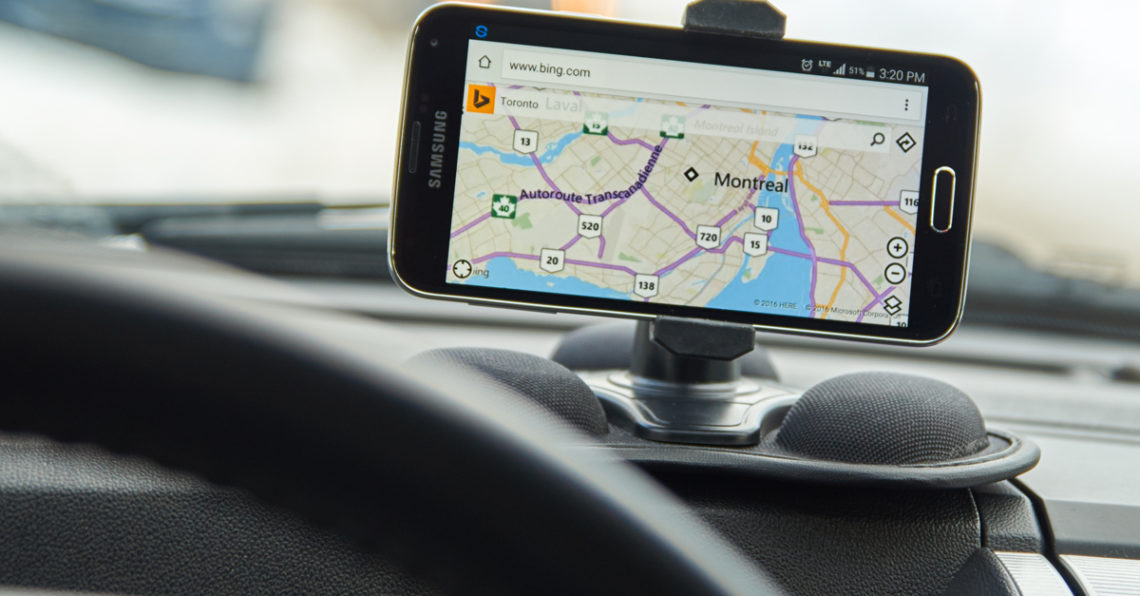 Planning to take a road trip this summer, or will be swapping flying for driving to reach your vacation destination? If so, you probably already have a rough idea of just what needs to be packed into the car before you leave. But if you want to help ensure that your trip goes even more smoothly, you might want to consider packing extra in your smartphone as well, in the form of long drive friendly apps.
Whether you're out of gas, everyone is starving, you are interested in doing a spot of sightseeing along the way or want to steer clear of speed traps or heavy traffic, there's an app to help. Here's a look at some of the most useful.
Waze
An increasing number of drivers – and not just here in the US either – are replacing their old GPS navigation systems with this free, crowd-sourced app from Google. It's not really the price-tag that's attracting them – although free is always good – it's the wide range of features on offer.
Waze offers more than standard navigation. Traffic conditions reported are live, and when the app knows there's a snarl up ahead it will recalculate to find you an alternative, less congested route whenever possible. It will also alert you to speed traps, roadside hazards, the locations of the nearest rest stops and gas stations, eateries in the vicinity and more. If you link the app to your Facebook account you can even keep in touch with nearby friends directly via the app, very handy if your party is travelling in several different vehicles.
Waze is available free both in the App Store for iOS users and via Google Play for Android fans.
Augmented Driving
If yours is a newer vehicle, chances are that you have bells and whistles like collision and lane departure warnings built in, but if it's an older car it almost certainly does not. This app takes your phone and adds those features to your car, and your drive, as well as programmable speed warnings and hazard alerts. For the app to function properly, as it relies on your phone's camera to operate – you will need a proper windshield mount, but those are inexpensive, and certainly cheaper than buying a new car!
Augmented Driving is an iOS only app, but iOnRoad is a very similar app that is available to those who prefer to roll with Android over Apple.
iExit
We've all been there. Trying to drive and peer at the icons on the highway signs to determine where the next rest stop is and what it might have to offer to a weary traveler. By installing iExit you can quit doing that and keep your eyes on the road instead. The app not only displays the amenities at each stop and how far away it is from your current destination but also how far off your route a pit stop is going to put you. You can get the app free for both Android and iOS devices here.
Roadtrippers
If you won't be in a hurry once you set off, or really want to plan a real roadtrip and not just a journey from Point A to Point B then this app is a great one to spend a little time with before you leave.
After you add your basic starting and destination locations Roadtrippers will present you with a constantly curated and updated list of points of interest along the way. This can include amusement parks, museums, historical markers, hiking trails, designated viewing spots and even campgrounds. Most entries not only have basic information like opening times and admission fees but also reviews posted by those who have made a similar trip before you. Sounds good? The app is offered free, for both iOS and Android devices here.
Yelp!
Yelp! can be very handy on a roadtrip, and for more than just finding a decent place to eat. It may have started life as a restaurant review site but Yelp! now offers information and opinions about almost any kind of local business.
How can it help drivers in other ways? For example, if you find yourself stranded on the side of the road with a flat, or an overheating engine and are hundreds of miles away from the autobody shop you usually rely on to help you out back home Yelp! can help you determine which of the strange to you companies that Google is suggesting you should call first. Or which stores or malls to head to pick up the supplies you forgot (because we all do tend to forget something) at a reasonable, not inflated for tourists price.
If it's not already on your phone you can grab the free app for either iOS or Android here.
One final note: Most of these apps are designed for use by the co-pilot(s), not the driver, when you're actually on the road, as even the best drivers should not be on their phones while on the move.
Visit our Contact Us page to find out how and where to reach us.
We can also give you a free online estimate. Click here to give us the details of your car repair needs.
We work with all insurance companies and we can guarantee the quality of our work every time.