Frame Straightening in Olathe, KS
Finding a reliable repair shop that is capable of frame straightening in Olathe, KS is not as difficult as you think. Newman's Auto Body & Repair specializes in restoring wrecked vehicles by correcting issues in the frame, chassis, or body panels.
When involved in an accident, the frame of a vehicle can be seriously damaged,  You may be surprised at the damage that even a low speed collision can do. This is caused by the auto safety measures that vehicle manufacturers use to protect drivers and passengers in the event of an accident, something known as the 'crumple zone'. There are many areas in your vehicle that are designed to crumple and crush after a collision. This is the vehicle's way of absorbing the energy of the impact so the driver and passengers will stay as safe as possible. While it keeps the passengers safe, this means vehicles are easily damaged even by low speed collisions.
If it saved your life, you owe it to your car to make sure that it gets back into great shape too!
When the inner frame of the car is damaged by an impact collision, you need to find a professional repair shop in Olathe that has the right frame straightening tools and proper equipment to fix it. That small dent you can see is often not all of the damage that your car suffered. There may be damage inside the car that needs to be addressed as well, even if you cannot see it.What is crucial about frame straightening services is that all of the right components are in place. The right technologies, the right tools, the right technicians with all of the right knowledge.
Here at Newman's Auto Body & Repair, we not only pride ourselves in our ability to straighten out the problems in the frame of your vehicle. We also have the equipment technology and expert staff that allows us to restore your vehicle to its original form and spec. We are equipped with the special tools that can repair damaged frames, chassis and body panels – even those designed for certain OEM (original equipment manufacturer) applications.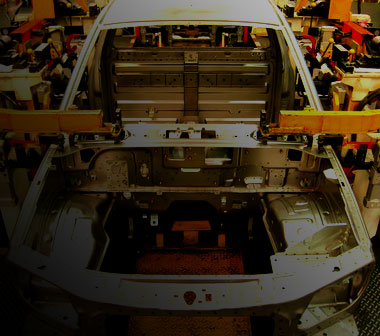 So if you are looking for the best frame straightening services in Olathe, KS, Newman's Auto Body & Repair is the shop that you are looking for. Visit our Contact Us page to find out how and where to reach us.
We work with all insurance companies and we can guarantee the quality of our work every time.
We can also give you a free online estimate. Please complete the form below and give us the details of your car repair needs.