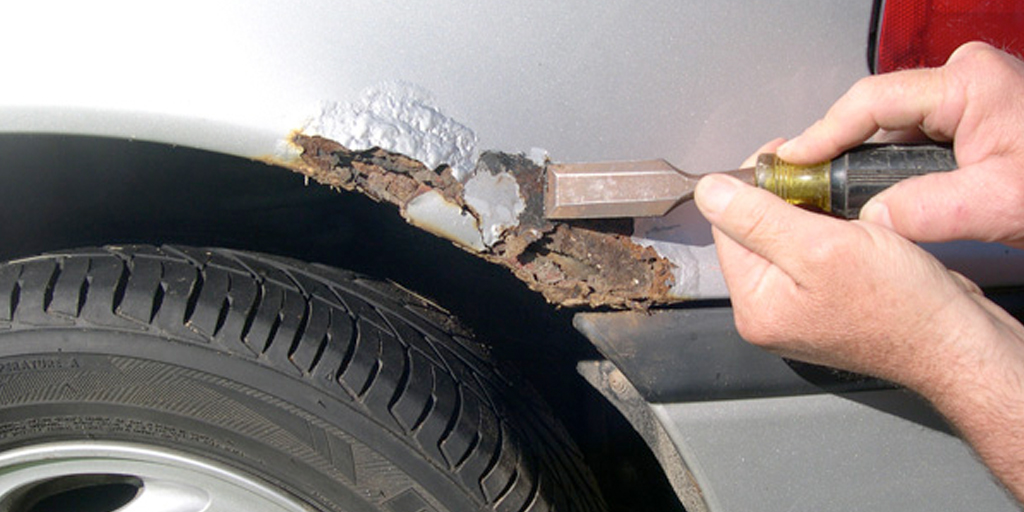 The harsh weather that the winter brings — and the dirt and road salt — can easily wreak havoc on your car's paint finish. Not only is worn and damaged paint truly unattractive it can also reduce your vehicle's value if and when you come to sell it or trade it in. And if it's a leased vehicle the financial damage can be even worse, as bad paint can add more than a few dollars to that final payment. Much of that potential damage can be prevented though. Here are five handy tips for doing just that.
Wax On – When the cold weather hits you no doubt take to gloves to not only keep your hands warm but to prevent nasty chapped skin as well. Your car's paint will benefit from extra protection from the elements as well. A coat of polymer wax will help protect it from the damaging effects of icy rain, sleet and snow as well as from the rock salt and grimy mud.
Don't Skip the Car Wash – Many people tend to skip their weekly trip to the car wash in the winter, figuring what is the point of washing a dirty car when it's only going to get dirty again in the next snow or rainstorm? Well, actually, there is a very good reason to do so. Rock salt clings to car paint as it is kicked up from the road as you drive and, once in place, it literally begins to eat away at it. Removing rock salt is, therefore, a must, so no, skipping that regular car wash is not a good idea.
Add Even More Wax – As the winter wears on you need to wax on again. Make regular use of a spray wax to provide some additional paint protection. This is not a substitute for the polymer wax by the way, it's a complement to it. The good news though is that spray wax is easy to apply and wipes off quickly.
Be Careful When You Brush – Yes, it's very important to brush all of the ice and snow off your car as soon as possible, but you also need to be careful about the tools you use to do so. Try to stick to soft, foam brushes as harsh bristled hard brushes can scratch your vehicle's paint more easily than you might imagine.
Invest in a Super Spring Cleaning
When the bad weather finally does end, it's time to treat your vehicle to the works down at the car wash. A good springtime detailing should include washing, cleaning off stuck-on residue with a clay bar, applying a compound and waxing (again) and if, despite all of your best efforts the winter has managed to leave your paint with scratches and spots take your vehicle in for paint restoration work as soon as possible. Such a service is more affordable than you think and not only will you be preventing further damage but you'll also end up with a shiny, great looking ride to show off all summer!
Visit our Contact Us page to find out how and where to reach us.
We can also give you a free online estimate. Click here to give us the details of your car repair needs.
We work with all insurance companies and we can guarantee the quality of our work every time.
Save
Save
Save
Save
Save
Save
Save
Save
Save