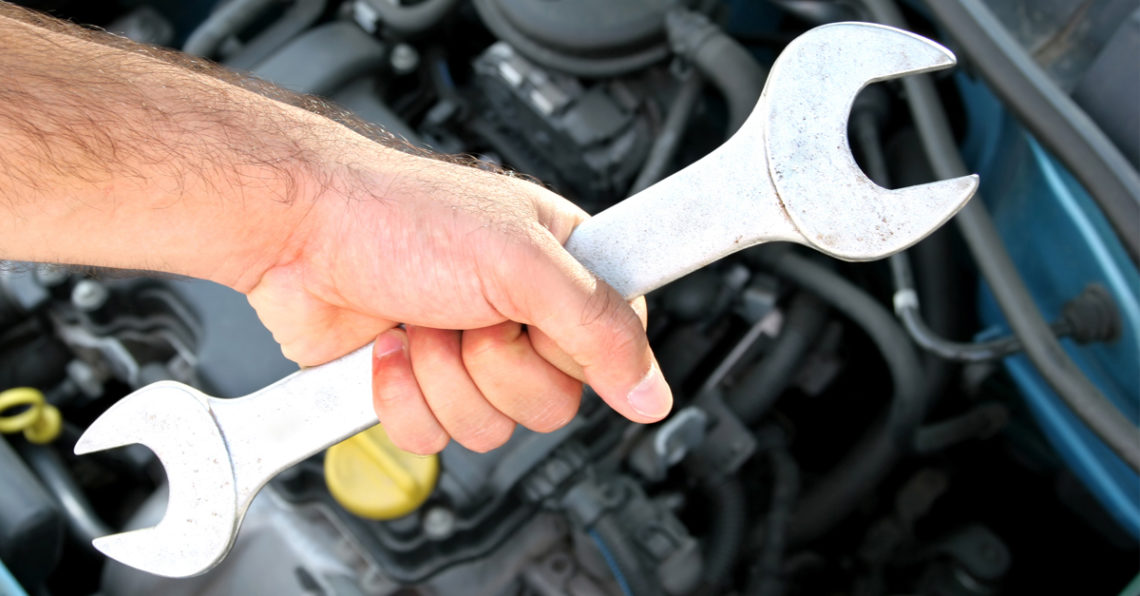 Self-driving cars may not be quite ready for prime time yet (although many feel they are getting there) but today's car manufacturers are kitting the new vehicles rolling off the production lines with some rather fancy tech extras right now. Some of them – like rear view cameras – are safety boosts, others, like wi-fi capabilities, are entertainment enhancers and then there are the purely for comfort and indulgence tech twists like heated, massaging seats.
However, it's not always affordable or even sensible to buy a brand new car to score these techy extras. Instead, holding onto a well-maintained older car, or buying a used car, is far more practical for many of us. And the good news is that you don't actually need to be driving a brand new car to benefit from some of the latest technological advances, or even have to spend a huge amount of money upgrading. Here's a look at just a few ways you can treat your car – and yourself – to a technology face-lift without having to spend a fortune:
Heads Up Display
It's not surprising that with the rise of things like the Oculus Rift and VR video gaming that the auto industry should be getting in on the video projection trend and the biggest way they are doing so right now is via heads up displays.
HUDs are they are now more commonly known, are navigations tool for drivers that show themselves as a transparent image projected on the windshield. But they don't just show you where to turn. They can display speed, mileage, engine warnings, even what's playing on the radio and more, and your eyes never have to leave the road to view it all.
Now included as standard in higher end models from BMW, Hyundai, GM, Audi and several other major car makers you can actually buy a stand alone HUD for use in almost any vehicle. The most common models will cost you somewhere between $100 – $300 and they typically project onto a transparent screen that sits on the dashboard. There are even cheaper options available for smartphone phones, like the $49 Hudway Glass that makes use of a glass back screen and your phone.
Parking Sensors
Parking, especially in tight places (think the mall on Black Friday, the football game on a Sunday) can be frustrating and challenging for even the best drivers, so parking sensors can be a great thing to have.
Parking sensors activate when you shift into reverse. Making use of sound waves, sensors detect surrounding objects and use increasing beeping or lights to warn drivers when they're coming close to hitting something.
Adding them as an aftermarket accessory to an older car is actually relatively inexpensive – around $35 – and is also rather easy, so maybe add on to your Christmas list as a stocking stuffer?
Rearview Cameras
Rearview cameras can literally be lifesavers. So much so that The National Highway Traffic Safety Administration will be requiring them in all new vehicles after May 1, 2018, as rearview blind spots account for over 15,000 injuries each year, and backup cameras reduce this blind zone by about 90%. Now that's a powerful argument for investing in one for an older car as well. Many of the decent aftermarket rearview cameras available cost around $150 and only take a few minutes to install.
Luxurious Seating
If your car did not come equipped with upgraded seats – the kind that offer heat on demand, or a soothing driver massage – you don't have to miss out. Head to Amazon and you'll find several heated massage seat covers for under $50 and on a long, cold winter road trip you'll find that having invested in one (or more) was a great idea indeed.
Bluetooth Capabilities
Bluetooth capabilities in a 2010 Chevy? You bet. No matter what make or age your car is one of the many Bluetooth equipped aftermarket stereos that are available right now will allow you to speak to callers over your car speakers, display incoming alerts on your dashboard, and operate your phone's music through the car stereo speakers and more. You'll find lots of choices out there and at big box stores like Best Buy and Target you can even pick up a decent model for under $75.
Visit our Contact Us page to find out how and where to reach us.
We can also give you a free online estimate. Click here to give us the details of your car repair needs.
We work with all insurance companies and we can guarantee the quality of our work every time.