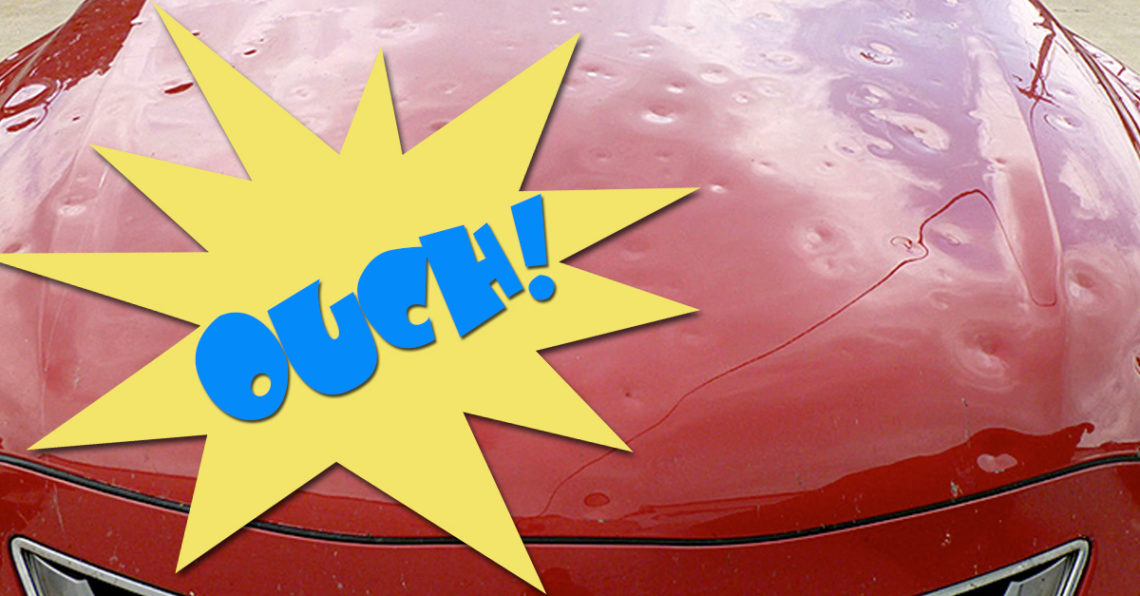 Just because the winter is over does not mean that bad weather is. Summer storms can be a real problem, especially the hailstorms that can strike without warning on even the nicest day.
Often the biggest 'victims' of a hailstorm are cars and trucks. Whether they are actually being driven during a storm or just sitting in a driveway if they are hit by those hard little ice pellets – they are called hailSTONES for good reason – the damage can range from a few dents and dings to a car that looks like it belongs on the set of a some mafia movie in the middle of a shootout scene.
The key to repairing hail damage effectively is getting your vehicle prompt attention from a professional. Those home repair kits? Don't waste your time and money. In many cases your auto insurance will cover the costs related to hail damage repair anyway. At Newman's Auto Body & Repair in Olathe, KS, we specialize in repairing and restoring vehicles in need of hail damage repair in for all the greater Kansas City area and we're here anytime to start dealing with yours, just give us a call or drop us a line.
Click HERE for a free online estimate!