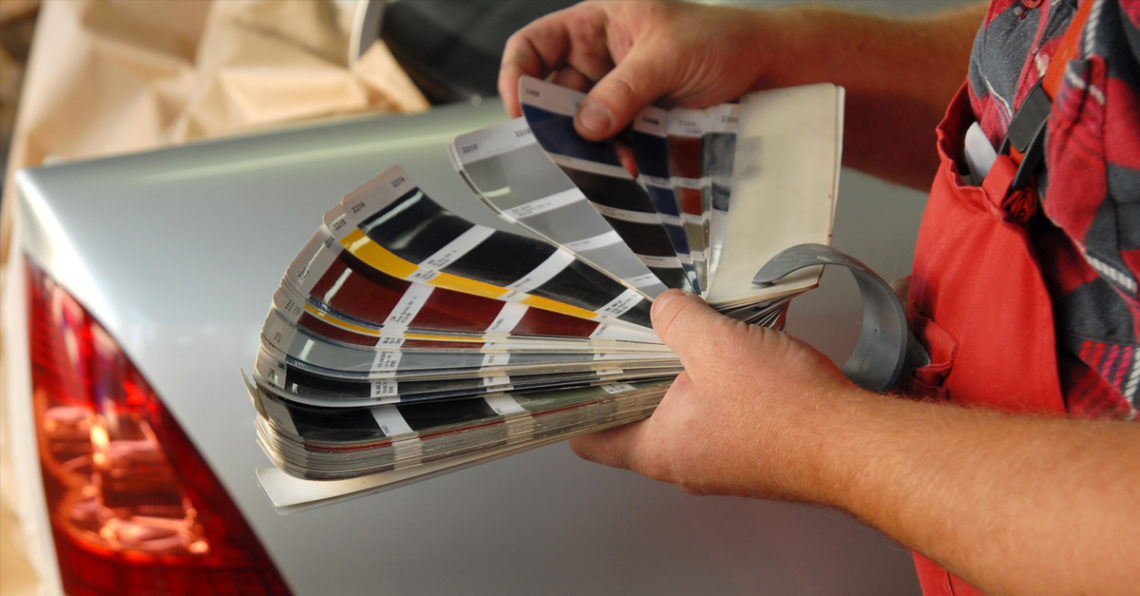 No matter how old your vehicle is, what make it is or how many horses it has under the hood, the first thing that the majority of others will notice about it is the way it looks. And for the most part, when it comes to each individual vehicle a lot of that has to do with its paint. People can't often tell at a glance that a car has new tires, or has recently undergone a full tune-up job, but they can spot scratches, chipping, fading and rust spots and those things immediately lower their opinion of the vehicle.
Look even closer and often even brand new cars have paint problems. One researcher for Forbes magazine detailed, not so long ago, how an inspection of several brand new Ferrari's revealed that they already suffered from 'paint swirling'. These are hundreds, even thousands of tiny scratches caused by hasty buffing and polishing. In fact most vehicles have them. And while they are harder to spot at a glance look carefully and those swirls are ruining the appearance of the car's paint, dulling it and leaving it prone to more damage.
The Paint Correction Solution
So, if almost all vehicles have paint problems, even if they are fresh off the lot, what are you supposed to do about it? And why should you care?
Vehicle paint problems are about more than aesthetics. Poor paint decreases the resale value of a vehicle (and if it's a leased vehicle can be an expensive issue at return time) and leaves the paint itself more vulnerable to oxidation, which leads, of course to rust, opening up a whole new can of worms.
The best possible solution to the problem for local motorists is paint repair or correction in Olathe, KS. Paint correction is a catchall term used in the auto industry to describe a set of techniques that restore a vehicle's paint – even an older vehicle – to the best possible condition. Note we mention it's a set of techniques, so the services of a company offering paint correction in Olathe, KS can't be replaced by one of those 'As Seen on TV' 'miracle' products, whatever the advertisements say.
Why You Should Consider Paint Correction
Most vehicle owners want to own and drive a car that's in the best shape possible. To that end they are pretty careful about the basics; tune-ups, fluid checks, prompt attention if the vehicle is damaged in an accident or collision. To many though, paint correction is an expense they balk at, unless the damage is extensive.
But that is the mistake. Why wait until you are dealing with a vehicle that is so scratched up you don't even know where to begin to address the problem, or is suffering from rust that may cause damage that will even stop it from passing its next inspection? Professional paint correction can nip these problems in the bud and also give you the chance to learn from the pros about just what you'll need to do going forward to help prevent the problem from occurring again.
If you need  auto body painting services in Olathe, KS, Newman's Auto Body & Repair is the right shop for you. We can give you an estimate for the type of paint job that you need. If you have a budget, let us know and we will work around it. We will assure you of the best paint work or paint refinishing service based on what you can afford.
Visit our Contact Us page to find out how and where to reach us.
We can also give you a free online estimate. Click here to give us the details of your car repair needs.
We work with all insurance companies and we can guarantee the quality of our work every time.