Car Restoration in Olathe, KS
Are you looking for the best car restoration specialist in Olathe, KS? If so, then you need not look any further. Newman's Auto Body & Repair is the one you are looking for. Owned by a man who is very vocal about his passion for restoring cars, you can be assured of both skill and dedication when they start working on your vehicle.
Automobile restoration, by definition, it is the process of repairing a vehicle so it goes back to its "authentic" condition. In essence, this means bringing the vehicle back to its factory conditions. There are several scenarios that will require a vehicle to go through restoration.
The first is for old cars. Sometimes car owners would like to reuse vintage vehicles – at least, they want to retain the outside appearance and give only the inside a modern upgrade.
The other scenario that will require you to look for automobile restoration services in Olathe, KS is when your car gets into an accident. This is especially true if the vehicle had just been through a total wreck. If work will be done in almost all the parts, you may want to have it restored in its original condition – as if it was just delivered to you by the manufacturer.
Finally, the last scenario that would get you looking for this kind of service is when you want to sell your car. You want to make its "used" condition appear brand new. This will help you get a good deal when you sell it.
The process of restoring a vehicle can be a complete or partial one. A complete restoration involves the repair of parts that can be seen and those that are not visible. This includes the body, chrome, wheels, trim, passenger compartment, engine (including compartment), trunk, frame, ancillary parts, and driveline. The repair will not just be for the problems in the vehicle. It is also to make it look aesthetically appealing again.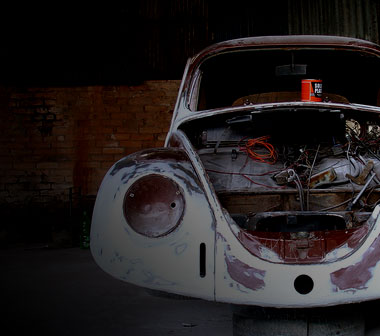 If you are searching for the best automotive restoration services in Olathe, KS, Newman's Auto Body & Repair will help you bring your car back to its glory days according to your specifications. Whether it is a complete or partial restoration project, we will provide you the most competitive quote that we can give.
Visit our Contact Us page to find out how and where to reach us.
We can also give you a free online estimate. Click here to give us the details of your car repair needs.
We work with all insurance companies and we can guarantee the quality of our work every time.